Cut Your Own Christmas Tree
Prices: regular size ( around 2-2,5m) bluelabel 40, red 50, gold 65
Big spruces / Firs are priced separately
Spruces are packed to nets on request.
Payment only in cash.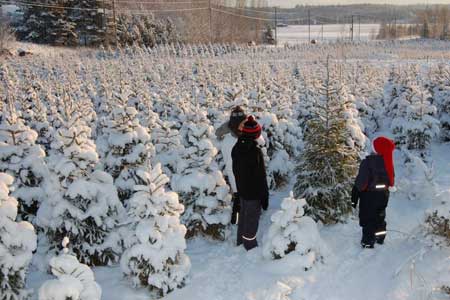 It is easy to come to us. We are located by the road from Nurmijärvi to Rajamäki, 2,5km from Nurmijärvi.
Approximately 20 min Kehä III via E12 motorway towards Tampere, Nurmijärvi ramp up and to the left, straight through Nurmijärvi toward Rajamäki about 7 km and to the left to Ruohosuontie and you have arrived.
ps. Be early and avoid the rush